Képek sztárokról
1. one direction:
2. Miley Cyrus
3. Demi Lovato
4. Ashley Tisdale
5. Britney Spears
6. Vanessa Hudgens
7. Megan Nicole
8. Victoria Justice
9. Zendaya Coleman
10. Bella Thorne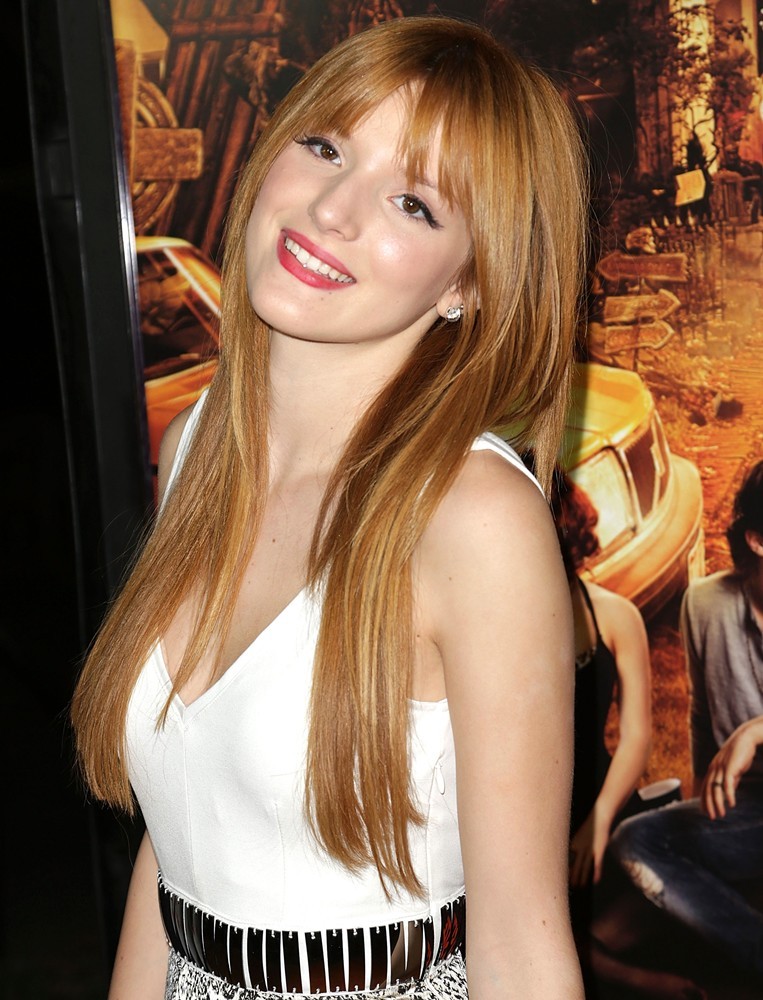 És legutoljára a legjobb: Selena Gomez!!! ☻
Élete:
Apja Ricardo Gomez, anyja Mandy Cornett-Teefey. Édesapja mexikói, édesanyja pedig félig olasz. Édesanyja 16 évesen szülte. Szülei 1997-ben (amikor Selena 5 éves volt) elváltak. Kiskorában New Yorkból egy kisvárosba, Grand Prairie-be költözött. Selena édesanyjával él Los Angelesben. Nevelőapjával, Brian Teefy-vel - akivel édesanyja 2006-ban összeházasodott - mára nagyon jó a viszonyuk. Selena UNICEF-nagykövet, a világon ő a legfiatalabb.[6][7]
Karrierjét 1999-ben, 7 évesen a Barney & Friends (Barney és barátai) című gyerekeknek szóló sorozatban kezdte, ahol két évadon keresztül játszotta Gianna szerepét. Ennek a sorozatnak a szereplőválogatásán ismerkedett meg Demi Lovatoval, akivel a legjobb barátnők voltak, amíg Demi össze nem omlott. 2003-ban egy kis szerepet kapott a Kémkölykök 3D - Game Over című filmben, majd a Walker, a texasi kopó filmváltozatában. 2006-ban megkapta Emily Grace García szerepét a Brain Zapped nevű mozifilmben.
2007-ben kezdődött a Varázslók a Waverly helyből című Disney-sorozat, amelyben Selena játssza az egyik főszereplőt Alex Russót.
2008-ban két filmben is szerepelt. Az egyik a Horton című animációs film, ahol az ő hangján szólalt meg a polgármester lánya. A másik a Los Angeles-i tündérmese folytatása, az Another Cinderella Story, ahol Drew Seeley volt a partnere. A történet Hamupipőke meséjét mutatja be, csak modern környezetben. 2009-ben elkezdődött a Hercegnő védelmi program forgatása, amiben Demi Lovatoval együtt szerepel. Szintén 2009-ben jelent meg a Varázslók a Waverly helyből filmváltozata is. 2010. július 23-án az amerikai mozikban bemutatták Selena új filmjét, a Ramona And Beezus-t. Ramonát Joey King, a 11 éves színésznő alakítja, Selena pedig Beezus szerepét kapta.
2009-ben alakította csapatát, a Selena Gomez & the Scene-t. Első albumuk, a Kiss & Tell is ebben az évben jelent meg.
2010-ben forgatta Monte Carlo című filmjét, melyet 2011. július 1-jén mutattak be. A Monte Carlo 2011-es amerikai romantikus vígjáték, amit Tom Bezucha rendezett. A forgatások 2010. május 5-én kezdődtek Budapesten. A filmben hallható Selena nagy sikerű Who Says című slágere is.
Zenei karrierje:



Zenei karrierje 2006-ban kezdődött a Brain Zapped című filmben. A Varázslók a Waverly helyből betétdala lett az Everything Is Not What It Seems. A 101 kiskutya DVD-hez énekelte el a Cruella de Vil című számot, amihez videoklip is készült. 2008-ban szerepelt a Jonas Brothers egyik klipjében, a Burnin' Up-ban. Az Another Cinderella Story című filmjében 3 dala is elhangzik: a Tell Me Something I Don't Know, a Bang a Drum és a Drew Seeley-vel közös dal, a New Classic. A Csingiling című animációs filmhez is énekelt egy dalt, a Fly to Your Heartot.
Éppen a 16. születésnapja előtt (2008) aláírt egy szerződést a Hollywood Records-szal, bár azt mondta, inkább énekelne együttesben, mint szólóban.[forrás?] 2009. szeptember 29-én megjelent Selena első szólóalbuma Kiss & Tell címmel, amelyben a The Scene is közreműködött. A CD-nek azért lett ez a címe mert Selena édesanyjának a kedvenc dala az albumról a Kiss & Tell. Az albumra tizenkét új dal és a már korábban is ismert Tell Me Something I Don't Know remix változata került fel. Az albumon Selenának csak egy saját szerzeménye található I Won't Apologize címmel. A lemez többnyire Demi Lovato, Avril Lavigne és Vanessa Hudgens stílusához, zenéjéhez hasonlít. Sor került Selena első koncertjére is, amelyet a hollywoodi The Roxy-ban tartottak. 2010-ben Selena elindult első saját turnéjára az együttesével, a The Scene-nel.
2010. június 20-án mutatták be a Round & Round videoklipjét, amelyet Budapesten forgatott. Második albuma 2010. szeptember 28-án jelent meg, és a címe A Year Without Rain. Az új album címadó dalából is készült videoklip, amely szeptember 17-én jelent meg.
Selena énekli a Rázd a rongyot! (Shake It Up!) című sorozat betétdalát.
Következő kislemeze: Who Says. A dal 2011. március 8-án debütált egy amerikai rádiónál, a klip március 14-én jelent meg. Június 17-én jelent meg az album hivatalos második kislemeze, a Love You Like A Love Song. A dal videója június 23-án debütált az amerikai Disney Channelen. Harmadik stúdióalbuma 2011. június 28-án jelent meg, és a When The Sun Goes Down címet kapta. Az albumra Britney Spears, Katy Perry és Pixie Lott is írt dalt.A Harcra Fel! műsor rendezője felkérte, hogy játszon a sorozatban, mint Claire Thomson.
Aláírása:
Nagyon klassz!!! ☻
Mivel ennek a weboldalnak Selena Gomez a témája itt van néhány kép róla:
Hozzászólások
Hozzászólások megtekintése
---
---